This is an EXTRA SKETCH commission for

He is her OC Matthew.
He is nostalgic, bold, protective, brave, romantic and a TRUE gentlemen. This is Kailyn's husband as well.

I draw her not long ago.

[link]
He is considered by others to be a very beautiful man and is 21 years old. His face has a special perfection - almost boyish beauty.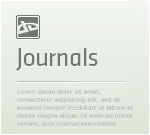 Comissions info update!Hi guys!

:bulletred: Excepting Speed Sketch commissions on previous terms CLOSED!

:star: Those people who commissioned me on September - important information below! Don't forget to note me.

New terms and examples of art would be in my next journal update.

All my commissions here: http://venlian.deviantart.com/gallery/35462217
Previous commissions info here: :thumb320064648:

:star::star::star: For September EXTRA SKETCH commissions available. :star::star::star:

:thumb325800140:  :thumb326832263: :thumb326203435:  portrait to shoulders

:thumb325602379: :thumb326830791:  :thumb326202978:  half-len